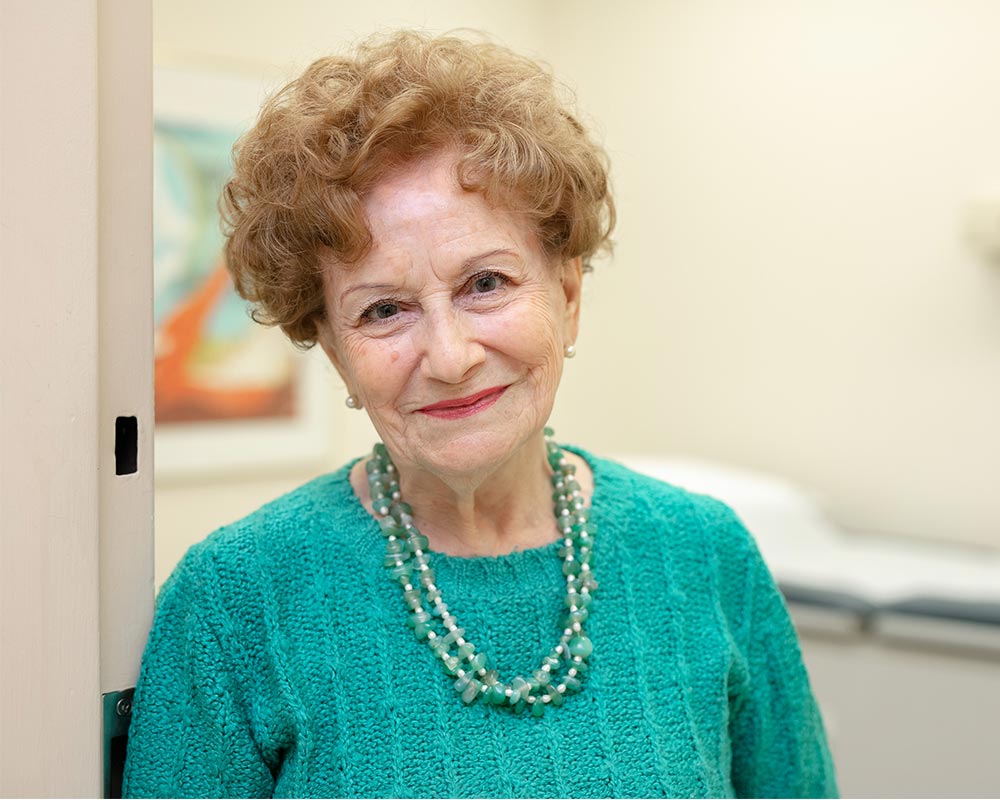 Meet Ana
Sinai Health supports older patients to live longer, healthier and more fulfilling lives.
Patients like Ana Clifford, who was referred to the program a few years ago after visiting Mount Sinai Hospital's Schwartz/Reisman Emergency Centre because of excruciating hip and knee pain she'd been enduring for months.
The pain began after Ana suffered a fall, forcing the great grandmother to abandon her four-days-per-week exercise regimen, which had included yoga, tai chi and other activities. Without a family doctor of her own, Ana unsuccessfully sought relief of her pain at her regular walk-in clinic.
"I couldn't tolerate the pain anymore," says Ana, and so she visited Mount Sinai's emergency department, where she was referred to Dr. Samir Sinha, director of our Healthy Ageing and Geriatrics Program, for a comprehensive geriatric assessment.
Ana immediately noticed the difference in the care provided by our program. Dr. Sinha and his multidisciplinary team took the time to get a thorough understanding of Ana's overall health during her initial assessment, which lasted over two hours. Dr. Sinha made changes to her medications to ensure she was on a more appropriate regimen and immediately arranged for her to receive a cortisone shot to relieve her knee pain.
"I started to feel better," says Ana, who was soon able to ditch the cane she'd been using and return to the activities she loves. Ana, now 87, sees Dr. Sinha every six months to make sure she's doing everything she can to maintain her health.
Ana can't say enough about the value of geriatrics-focused health professionals, who understand the health-care needs of older adults and take the time to get a holistic view of their health. "Dr. Sinha is so human. You can talk to him," Ana adds. "He pays attention to the person."