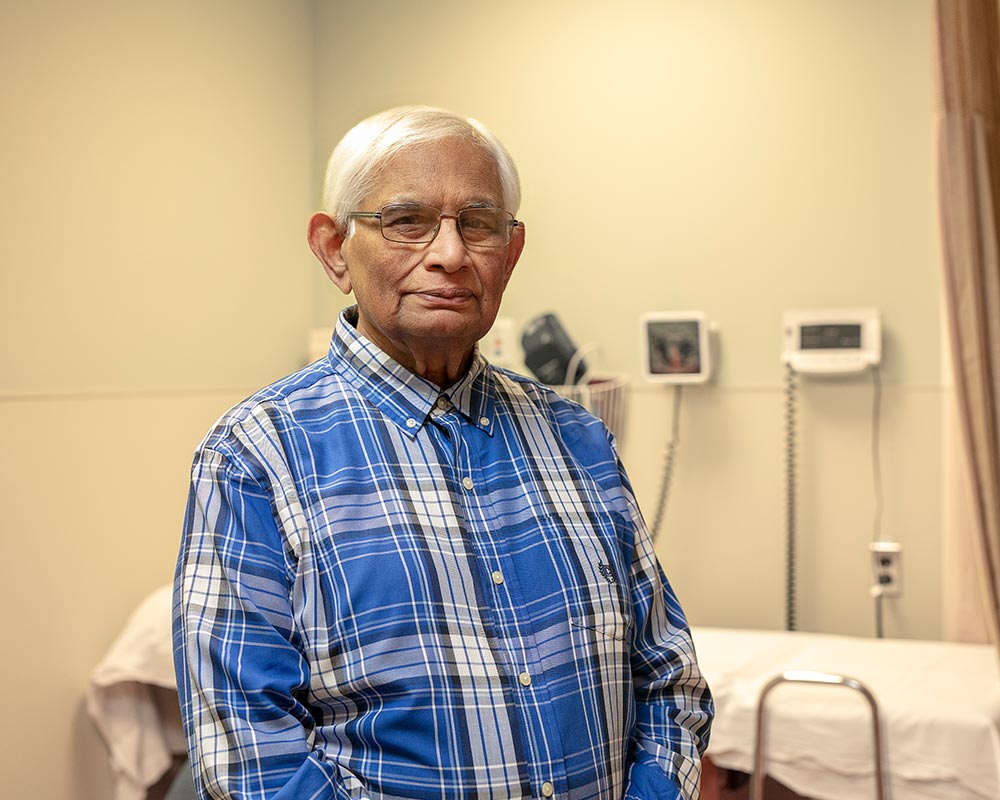 Meet Manabeswar
If anyone can speak to the power of giving back with gratitude, it's Manabeswar Bagchi.
Having survived more than a decade of health scares, heart medications, and pacemaker replacements, Mr. Bagchi is grateful for Dr. Susanna Mak, the cardiologist who's been by his side through it all.
"I've not met too many Dr. Susanna Maks in my life," he said. "She is a god-sent angel of care."
Dr. Mak and her team have guided Mr. Bagchi through years of treatments, assessments, and adjustments. She's been with him from diagnosis of his congestive heart failure to his latest implantation of a fifth pacemaker.
"We've been with him at every stage of his disease," Dr. Mak said. "It's about a long-term relationship and how we have positively affected a life, even in the bad times."
At age 82, Mr. Bagchi hasn't given up and soldiers on in his long battle against a chronic heart condition a journey that's been a lot easier with his care team around him.
Mr. Bagchi actually became a donor because he was so thankful for the outstanding care he's been receiving at Mount Sinai. With both innovative treatment and regular updates to his care plan, his heart remains in stable condition.