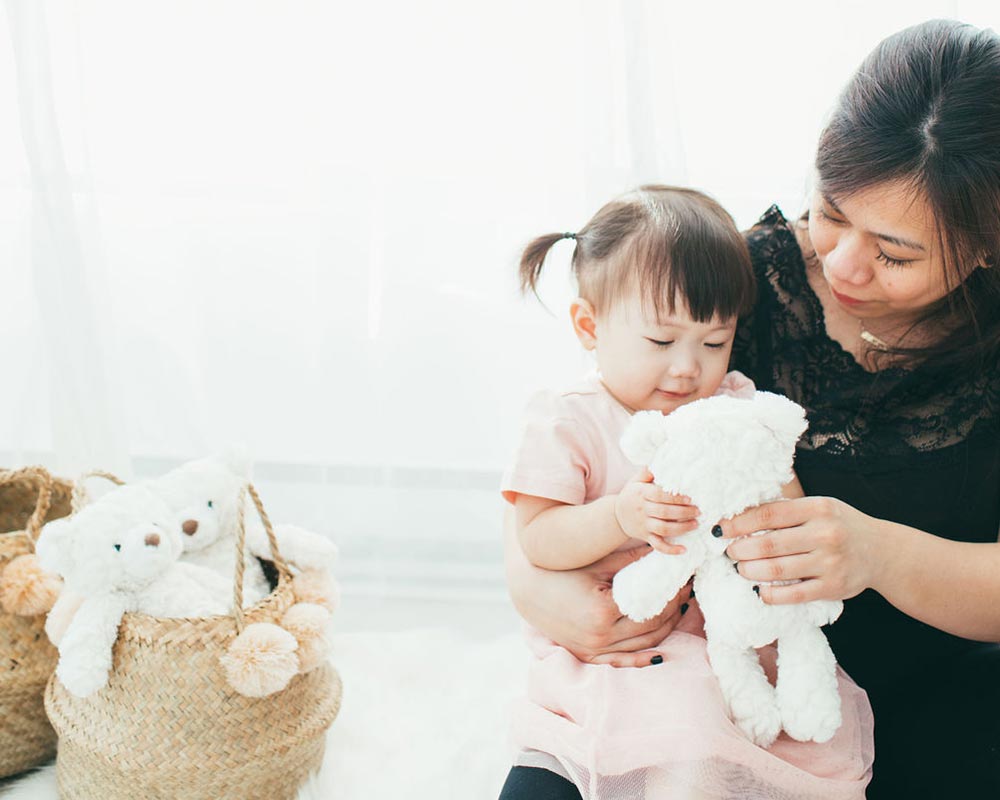 A Bear Named Eiko
With every donation to Labour of Love you will receive our adorable bear "Eiko" and custom certificate. We will also display your baby's name on our digital wall for a year.
Did you know our adorable bear "Eiko" is named after the first baby in Canada who underwent surgery to repair a form of spina bifida in-utero at just 25 weeks? Eiko and her mother Romeila experienced the world-class care delivered at Mount Sinai Hospital and now give back to help other families.
Today, Eiko is 18 months old. Thanks to this groundbreaking surgery, she is crawling, climbing, cruising and catching up to her older brothers.