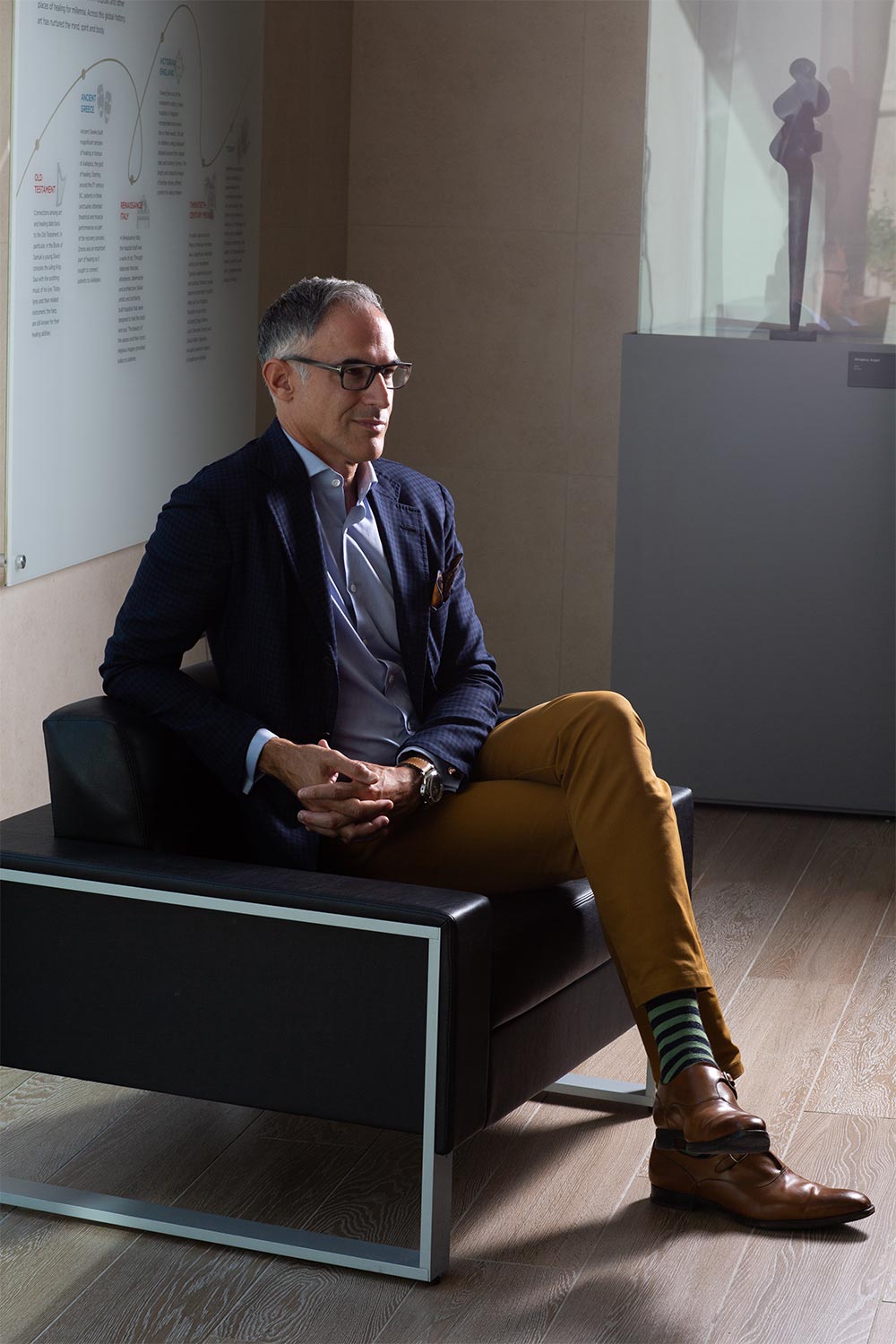 Diabetes + Endless Possibility
In my final year of high school, I felt limitless. Wide-eyed, I felt I had proven to myself in those recent years that I could accomplish anything. There was so much ahead of me and my friends. We would gather on weekends and speculate about the endless possibilities ahead of us. I, for one, was going to be travelling the earth, a conservation zoologist dedicated to preserving the natural world. Yet here I was, ambitions suddenly halted, sitting on a specialist's examination table in a blue gown, waiting for my first injection of insulin, not really understanding any of it but believing that the world, my friends, all those possibilities would move ahead and leave me far behind.
It is the memory of that moment in my life that has motivated my philosophy of diabetes care and research. This is the moment when a doctor — and any member of the health-care team — stands to have the greatest impact. I was lucky. My own endocrinologist and his team saw my somber expression and worked to lighten the mood, poking fun and making jokes that infuriated my mother but were exactly what I needed.
To me, meeting someone at the time of their diagnosis is a true privilege, knowing that my words — like those of my own endocrinologist decades ago — will be remembered for life. I see it as my responsibility to look the person straight in the eye, acknowledge that I wish that they were not in this situation and give my word that they will be able to move past this moment. It's important to me that they understand that their diabetes care team and I are committed to helping them lead a life that is as adventurous, as creative, as inspiring and as wonderfully challenging as their parallel life without diabetes.
My zoologist aspirations were derailed by my diagnosis (in retrospect, perhaps for the better!), and I am now an endocrinologist and clinician-scientist serving as the clinical and research director of Sinai Health's Leadership Sinai Centre for Diabetes. I work with an outstanding team that shares this passion for positively impacting the lives of those living with diabetes, doing whatever it takes to help them accomplish their individual dreams.
This is not an easy task, for diabetes is complicated. To begin with, there are multiple forms of it. The form I have is termed "type 1 diabetes." The precise cause of this condition is unknown, but appears to relate to the immune system being triggered — through no fault of one's own — to attack the pancreas's insulin-producing cells. Without insulin, the body's cells cannot retain carbohydrates and sugars for energy. Among other symptoms, the body responds by making more urine to clear the rising blood sugar levels; the patient urinates constantly, gets voraciously thirsty and loses weight.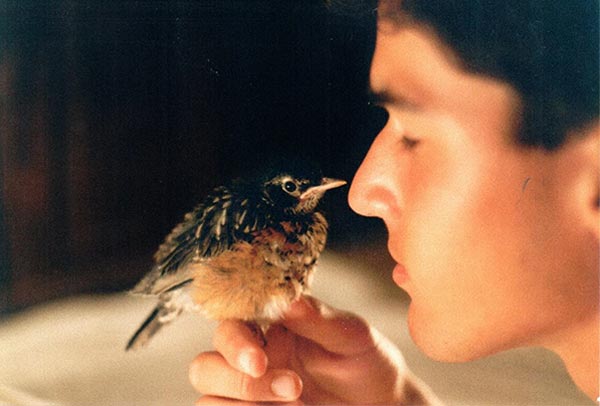 Those weeks before I found myself on that specialist's examination table I could not sleep as I was almost constantly running to the bathroom and needing to drink. I lost the energy to function and lost considerable weight.
Insulin therapy is immediately necessary for survival, but it is also unjustly complicated. There are types and doses meant to deal with the body's requirements when fasted, different types and doses for food, for fixing a high blood sugar level, adjustments to make for exercise, for illness, for alcohol. The person with type 1 diabetes needs to choose between injections, insulin pump therapy, finger-stick blood glucose monitoring or implanted continuous glucose sensors. This requires a relentless vigilance and regrettably imposes an enormous burden.
The goal of all of this is to achieve near-normal blood glucose levels. The body is not accustomed to higher levels, and these cause injury to organs that in the long term can lead to blindness, kidney failure, nerve injury that can lead to amputation and also damage to large blood vessels that magnifies the risk for heart attacks and strokes. Conversely, overtreatment with insulin can lead to low blood sugar levels which are unpleasant, but can also be dangerous, causing seizures or loss of consciousness.
For my patients, I serve as a guide and as a coach, focusing on the positive message that we can succeed, because successful blood sugar control prevents these discouraging complications.
Such success is dependent on an exceptionally capable team that helps the patients be vigilant and informed. In this regard, the members of the Leadership Sinai Centre for Diabetes at Mount Sinai Hospital represent the gold standard. An expert clinical team of endocrinologists, diabetes nurses, dietitian educators and a psychiatrist work closely together to support and coach our patients with diabetes. We have expertise on the newest therapies and technologies (and often have developed these ourselves through our research), and take pride in being able to offer our patients the full panel of options for their own individualized approach to managing diabetes. Beyond this, all members of our team are leaders at a national and international level. We are leaders in education programs for patients, in programs for other specialists and primary care practitioners and in clinical research.
Ours is not the traditional model of a diabetes centre, which is focused exclusively on clinical service. At Mount Sinai, for example, nurse educators develop their own research, contributing to education curricula and influencing policy through clinical practice guidelines — and indeed they excel at these contributions. In the area of type 1 diabetes, our physician-scientists lead work with the artificial pancreas; the use of non-insulin medications to help with blood glucose control; better understanding, prediction and prevention of long-term complications; and better understanding of the public health impact and solutions for type 1 diabetes at a provincial and national level.
Type 2 diabetes is the most common form of diabetes, and is reaching epidemic levels. Like type 1, the cause is unknown, but involves the body losing — again, through no fault of one 's own— the capacity to respond to the insulin that it makes. This leads to the need for greater production of insulin, eventually exhausting the body's insulin-producing cells. It generally does not require insulin treatment at diagnosis, and by necessity is mostly managed by primary care practitioners. However, our staff work to support this clinical care through education programs, and see patients who need complex insulin regimens or who have developed complications. Our researchers who focus on type 2 diabetes have truly transformed care with the discovery of new drug classes, the identification of glucose-lowering medications that protect the heart and prolong life and the identification of novel strategies that aim to put type 2 diabetes into remission. Scientists like Dr. Daniel Drucker, Dr. Caroline Kramer, Dr. Ravi Retnakaran and Dr. Bernard Zinman make up some of the most recognized names in diabetes research internationally.
Gestational diabetes is another form of the disease that Mount Sinai excels at treating. This form appears during pregnancy and often disappears after, but requires careful medical care for the health of the baby and the mother. Our Centre is a leader not only in managing gestational diabetes, but also in the care and research of type 1 and type 2 diabetes during pregnancy. Dr. Denice Feig's research, for example, has led to changes in the standards of clinical practice for diabetes in pregnancy. for example, has led to changes in the standards of clinical practice for diabetes in pregnancy.
I owe my life to the discovery of insulin.
In 1921, Frederick Banting, his student Charles Best and their team discovered insulin in a lab that stood just a stone's throw from the current Sinai Health's main hospital building. I owe my life to that discovery, and I am emotional in the realization that we are on the cusp of its 100th anniversary. Even more so, I am moved by the realization that I now work as part of a team that will advance and revolutionize diabetes research and clinical care for future generations.
In anticipation of the 100th anniversary, we embarked on a planning process to commit ourselves to leveraging and enhancing our top position in the discovery of new therapies for diabetes, and scaling-up the professional and patient education programs at which we excel. This will require support and expansion of our clinical, education and research teams to position ourselves to begin this next 100 years armed with even greater strategies to transform the lives of people with diabetes.
It is my hope that we will be able to offer the next person sitting in a blue gown on an examination table, paralyzed with the fear of being left behind, not just compassionate coaching, expertise and the promise of a supportive team, but, eventually, a cure.
Story by Dr. Bruce Perkins | Photos by Jacklyn Atlas